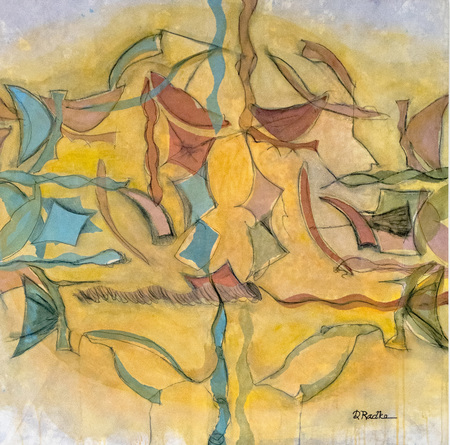 Come see me
at
Tampa International Airport
Tetrad
and
Don't Look Down
are two large-scale paintings currently on exhibit at Tampa International Airport's Main Terminal Gallery.
An invitational exhibition,
Elements
includes artwork which reflects each artist's personal interpretation of the word element. My inspiration for the exhibition:
"Soaring high above the clouds, I am inspired by a different perspective of the natural landscape below. Atmospheric forms, ordered space and ephemeral colors reveal abstract patterns that I capture on my canvas, juxtaposing our perceptions with reality."
Elements
will be on display through February 2021.
For a virtual tour,
reach out to me directly
to get someting scheduled
.
For more details on visiting my pieces in-person,
see the flyer from Tampa International Airport
.